Benefits of FJC Donor Advised Funds
Avoid the hassle and expense of setting up a private foundation.
Receive a tax deduction when you donate funds to your account, and choose your grantees when you're ready.
Increase your philanthropic impact by investing your assets for growth. Donated assets grow tax free in your account.
Let FJC's experienced staff and personalized services take care of all the technical, administrative, legal, and tax issues related to the charitable work you want to do.
Interested in bringing your wealth manager with you to FJC for consistency across your investment accounts? Ask about our premium Alliance Relationship program.
Access our innovative Agency Loan Fund, a bespoke impact investment vehicle that combines mission with a competitive risk-adjusted return.
Get creative about your giving by tapping into our breadth of investment options, personalized service, and flexibility.
Click here to see a full menu of investment options
Last year FJC account holders granted over $36 million to more than 2,100 nonprofit organizations.
How do Donor Advised Funds at FJC work?
Open an account
Download and submit our account opening documents today, and get started as early as tomorrow.
Contribute when you want
You can open a DAF account with as little as $5,000. There's no minimum amount for additional contributions.
Grow your giving
Choose an Investment Allocation from our menu, or talk to us about customized solutions. Assets in your account grow tax free.
Grant it for bigger impact
Use our donor portal to recommend grants to one or many charities. Grants are typically approved & disbursed within 10 business days.
Flexible Support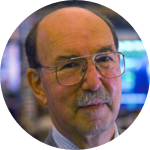 "I donated stock to my FJC account in advance of the company's public offering. FJC was patient while we sorted through the IPO process and the subsequent lock up period. Their flexibility has allowed me to be especially charitable once the stock became liquid."
John Herzog, FJC Donor
Customized Solutions - You have options
Go ahead, order off the menu! FJC donors have developed customized approaches to giving. Learn More
Open an Account
Ready for a smarter way to give? We'll help you get started.